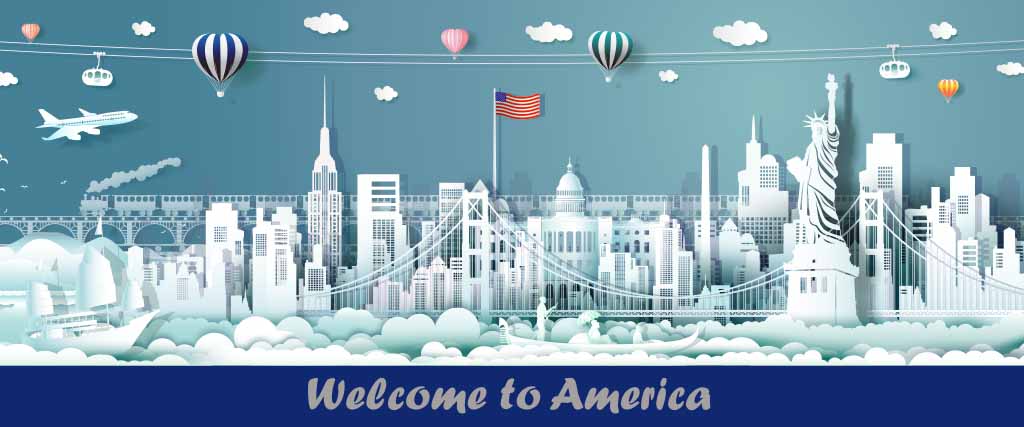 The United States is home to more immigrants than any other country on the planet. Each year, more than 1 million immigrants arrive in the county, ready to start a new life. This is not going to change anytime soon. The United States represents opportunities that people can't find anywhere else. If you are considering immigrating, check out some of the reasons this is a top destination for immigrants. Then, get your paperwork in order and get ready to come to the U.S.! You will love it here!
A Top-Rated Education System In The United States
Did you know the United States spends more on education than almost any other country in the world? It's no wonder that so many people are set up for success when they live here. Just imagine what you could do with a world-class education. It would unlock so many doors for you.
Have you already graduated from high school or a university? It still isn't too late. You can join other immigrants at a college or university.
Are you afraid of standing out because of your immigration status? There's nothing to worry about in the United States.
Twenty percent of full-time college students in the United States are immigrants or second-generation Americans. Instead of being alone, you'll be one of many.
So, why do so many immigrants go to college in the U.S.? For starters, the country has many of the highest-ranked universities in the world. in fact, eight of the top 10 colleges on U.S. News and World Report's Best Global Universities Rankings are in the United States.
These colleges are:
Harvard University
Massachusetts Institute of technology
Stanford University
University of California-Berkeley
California Institute of Technology
Columbia University
Princeton University
University of Washington
Of course, you don't have to go to a top 10 school to get a world-class education. Regardless of where you attend college, you can expect it to prepare you for your career. In fact, your education will be recognized wherever you go. That's the strength of the U.S. education system.
Job Opportunities In The United States
People often refer to the United States as the land of opportunity. The country offers options that most people can't get in their homelands. That includes options for better-paying jobs. Even entry-level jobs pay better in the U.S. than they do in many countries.
In fact, people make so much more in the United States that they even have enough to send money back home. By immigrating to the U.S., they can take care of themselves and their families. That's a great reason to immigrate here!
But it's not just about finding a job in the United States. The U.S. is also an entrepreneurial country. Many people immigrate here for the chance to start their own businesses. They know the American dream by heart. They realize if they have a skill and work hard, they can start their own business. The chance to work for themselves is a great reason to move here.
Do you dream of working in a high-paying job or starting your own business? Moving to America might be the first step in making it come true.
Opportunities Extend to Retirement In The United States
People also immigrate to the United States so they don't have to work forever. The United States has financial programs in place to make retirement a possibility for many immigrants. If you're afraid of working into old age, consider the United States. It could be your chance at freedom.
Many immigrants spend years working under a visa in the United States. Then, when the time comes, they can retire and receive social security benefits. The amount you earn in social security depends on how long you worked and how much you made. Still, you can expect some money to help you as you grow older.
But that's not the only way to enjoy retirement as a legal immigrant. You also might be eligible for Supplement Security Income, or SSI.
Years ago, the New York Times published an article about an immigrant named Ho Yin-peng. The 74-year-old was barely getting by on her earnings. Her co-workers suggested she apply for SSI.
She had to wait until she'd been in the United States for three years. Then, she applied and received a monthly check for more than she was making. Many people don't have the same safety net in their countries. When people talk about freedom in America, they mean financial freedom, as well.
The Land of the Free Creates Opportunities
The United States of America is an amazing place for immigrants to put down roots. Whether you need an education, a better-paying job, or protection as you age, this country is the land of opportunity.