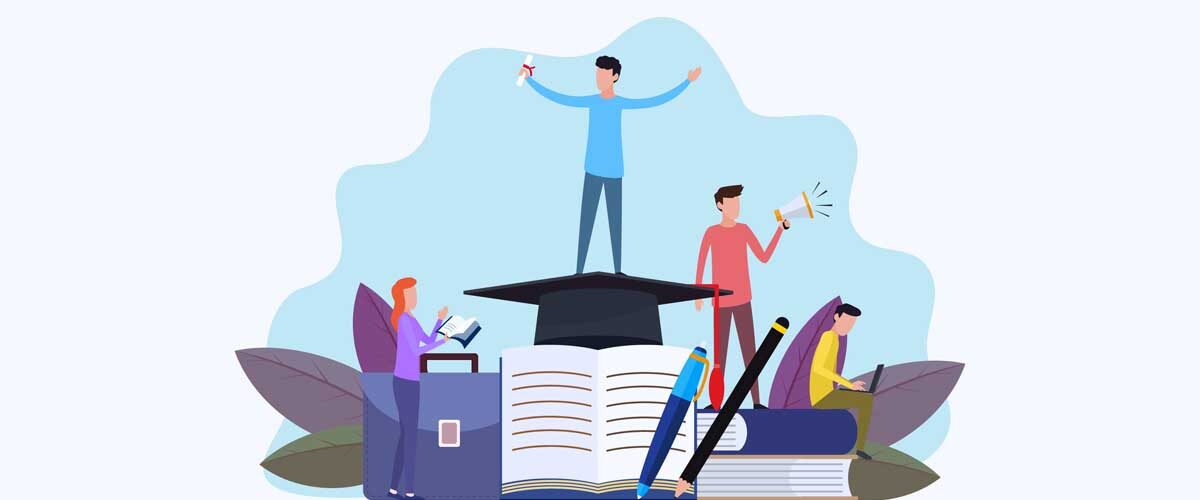 Anyone who wants to study in the United States has to gain and maintain a student visa status first. There are three types of student visas for a foreign resident: The F-1 student visa and the J-1 student visa and the M-1 student visa.
However, deciding between F-1 and J-1 visas can be difficult, and sometimes it takes an expert opinion with background information. This article explains the major differences between F-1 and J-1 visas along with some advantages and disadvantages of each visa.
F-1 Visa
The F-1 visa is the utmost common visa for international students in the United States. The F-1 visa allows you to live, study and sometimes work in the United States. This visa is especially for those students who want to enroll in a:
High school
Private elementary school
College
University
To qualify for the F-1 visa:
You must obtain admission and I-20 from a SEVP approved university, college or school. I-20 is your certificate of eligibility to study in the United States as an international student.
You must be academically qualified to study in the United States for the level of education that you are applying for.
Prove that financially you can support yourself during your stay in the U.S.
You must show that you have connections and ties to your home country to demonstrate that you will return back to your home country after your studies are finished
J-1 Visa
The J-1 visa also known as the "exchange visitor visa". Generally, used for sponsoring educational exchange programs such as the Fulbright, UC Education Abroad Program (EAP), DAAD, LASPAU or others. People came from all over the world, gain knowledge or skills and return back to their countries. To be eligible for a J-1 visa at least 50% of your financial support needs to come from a source other than your personal or family funds. This financial support may be a scholarship, fellowship, or assistantship from an external funding source such as your home government, a corporate sponsor, or a University. Students with only personal or family funding are NOT eligible for a J-1 visa.
Long Term Implications of a J-1 visa
J-1 students may be subject to a two-year home-country physical presence, which is referred to as "Two Year Rule" Which means you will need to return back to home your country at end of your J-1 term and can not come back to the USA for two years. J-2 dependents are subject to the rule also.
The Two Year Rule applies to you if:
You receive any funding (including nominal travel grants) from your home government or a U.S. government agency; or
Your degree/program of study is on the Exchange Visitor's Skills List. This is a list of fields with specialized knowledge and skills that are deemed necessary for the development of your home country.
There are four basic situations that can qualify you to earn a waiver for your J-1 Visa Two Year Rule:
No Objection statement from the government of your home country
A proof that returning to your country would expose you in front of persecution
A proof that returning to your country would result in the utmost hardship for your dependents.
Having a United States government agency express interest in allowing you to remain in the U.S. after your J-1 term (IGA waiver).
12 Month Bar After Previous J-1 Participation
Students with J-1 Visa who have studied in the U.S. for more than 6 months may not return as a J-1 Research Scholar (which is another J-1 visa category and used for post-doctoral research) until at least 12 months have passed. This 12 Month Bar is separate from the two-year rule mentioned above. J-2 dependents are also subject to this bar.
J-1 Visa can be used for the below programs:
University and College Student
Research Scholar
Specialist
Government Visitor
Camp Counselor
Professor
Trainee
International Visitor
Secondary School Student
Short-Term Scholar
Intern
Summer Work Travel
Physician/Doctor
Teacher
Au Pair
The length of your stay in the U.S. will depend on the program you choose. Some programs only last for six months while others can be for years.
Differences between F-1 and J-1 visas
F-1 Visa
J-1 Visa
Supported by personal funds and outside funds, or maybe a combination of both
Above 50% of outside funding sources such as a fellowship, scholarship, or government sponsorship
The student has to show the U.S. consulate proof and U-M of enough funding for his first year of study
The student has to show the U.S. consulate proof and U-M of enough funding for his entire duration of the academic program
Two options authorization:

One is the Curricular Practical Training (CPT) and other is Optional Practical Training (OPT)

One option of authorization:

Academic Training (AT) for working off college/university during or after the completion of studies

Spouses and children in F-2 status can study part-time but are not eligible for any business or employment.
Spouses and children in J-2 status can study full time and eligible to apply for employment.
[/vc_column_text]
Bottom Line
If you are looking to be an international student in the USA, you should evaluate different visas based on your situation and what may fit your personal goals and objectives. Both visas can be utilized according to your requirements and have positive outcomes.