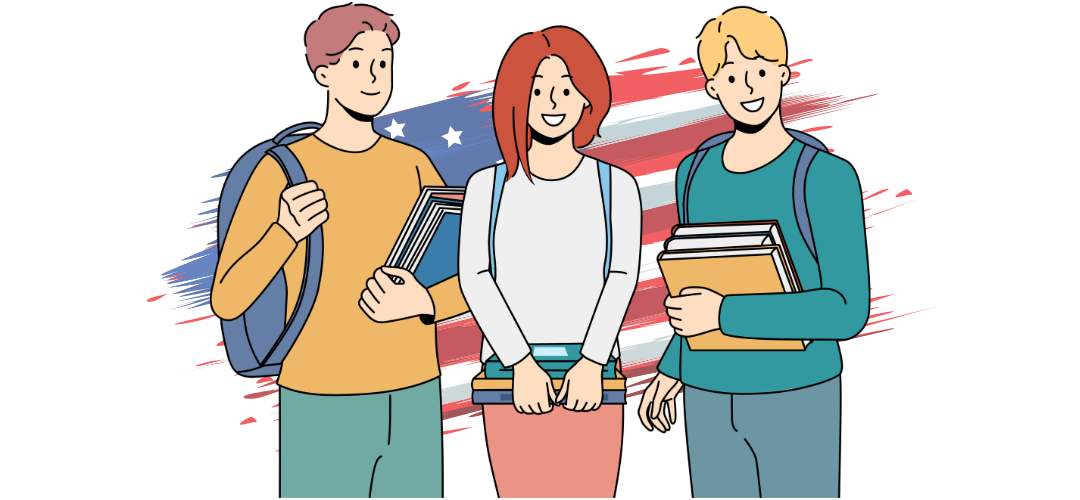 Once and for all, why the USA?
Are you still not sure? Why would you choose USA as your destination? There are other countries and other universities so why should you choose America? Is it the exact place you've been looking for to pursue your education?
Let's discuss this subject once and for all,
Why should you choose USA?
The country has more than 5000 academic institutions and universities.

You have the right to experience the major before choosing your future path.

There are different kinds of majors that you can choose from.

You're going to have a chance to meet the best employers and you'll have the opportunity to work for them as an intern or…

You'll have the chance of making a good resume.

The universities have the greatest equipment for researchers.

You're going to meet new people and get to know new cultures.

America supports innovators.

The country supports international students.

You can find a great scholarship.

You're going to have access to the greatest welfare facilities.

What's the 12

th

reason? You can tell this one.
March 9, 2023
By:Hossein Mirzaie
Categories:America, F-1 Visa, I-20, Immigrants, Immigration to the USA, International Students, J-1 Visa, Students, University, USA Visa, Visa
Tags: america, america choose, america immigration, america universities, American, American Culture, Choose the Right Major, choosing usa, F-1 Visa, Harvard University, I-20, Immigration, International Student, international student application process, International Students, Massachusetts, Once and for all why the USA?, Student Visa, studentvisa, U.S. Cities, University, usa, usa choosing, usa immigration, usvisa, Visa to the United States, why america, why choose america, why choose usa, why choosing usa, why usa, working in the United States
no comments