Many countries around the world have an "Immigration and Investment" program that allows foreign nationals to obtain that country's residency by investing in their economy.
The United States immigration and investment program is known as EB-5 which stands for Employment Based Fifth Preference.
The EB-5 program was created by the Immigration Act of 1990. It is aimed at boosting the U.S economy, and it provides a method of obtaining a green card for those who invest money in the United States. To qualify for the EB-5 Green Card, individuals must invest $1,050,000 or at least $800,000 in a "Targeted Employment Area," creating or preserving at least ten jobs for U.S. workers.
What is a Targeted Employment Area (TEA)?
United States Citizenship and Immigration Services (USCIS) defines a targeted employment area (TEA) as an area which, at the time of investment, is a rural area, (not within either a metropolitan statistical area (MSA), as designated by the Office of Management and Budget, or the outer boundary of any city or town having a population of 20,000 or more), or an area within an MSA or the outer boundary of a city or town having a population of 20,000 or more which has experienced unemployment of at least 150% of the national average rate.
If the location of the proposed new business is not a TEA, the investor has the option to gather the relevant publicly available state or federal statistics on their own and submit it with their petition for USCIS to have a new TEA determination made. There is no centralized list of TEAs.
What are Regional Centers?
A Regional Center is a public or private company that has a designation from the United States Citizenship and Immigration Services (USCIS) to promote the economic growth of an area that they have a designation in.
EB-5 Investments within a Regional Center provide EB-5 applicants the added benefit of allowing them to count jobs created both directly and indirectly for purposes of meeting the 10 jobs creation requirement. This is because Regional Centers can take advantage of a more expansive calculation of job creation including direct, indirect and induced jobs.
Usually, Regional Centers have own the project that they are funding, or just provide funding for the project through the EB-5 Program, by placing multiple EB-5 investors in that project.
EB-5 Benefits
The EB-5 Immigrant Investor Program also allows investors a great deal of freedom because it does not require immigrant investors to manage their investment on a daily basis, but rather, to 'actively engage' in a business enterprise, meaning they can be limited partners and pursue other professional or personal ventures. Moreover, should the investor and his or her family elect to become U.S. citizens, the time spent as conditional permanent residents is credited towards the five year lawful permanent residency requirement for U.S. citizenship.
What are the Requirements?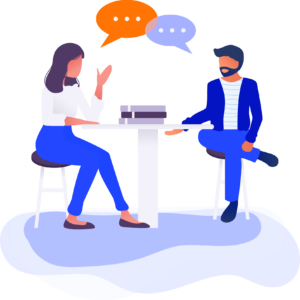 Are You Eligible?
Free One On One Consultation