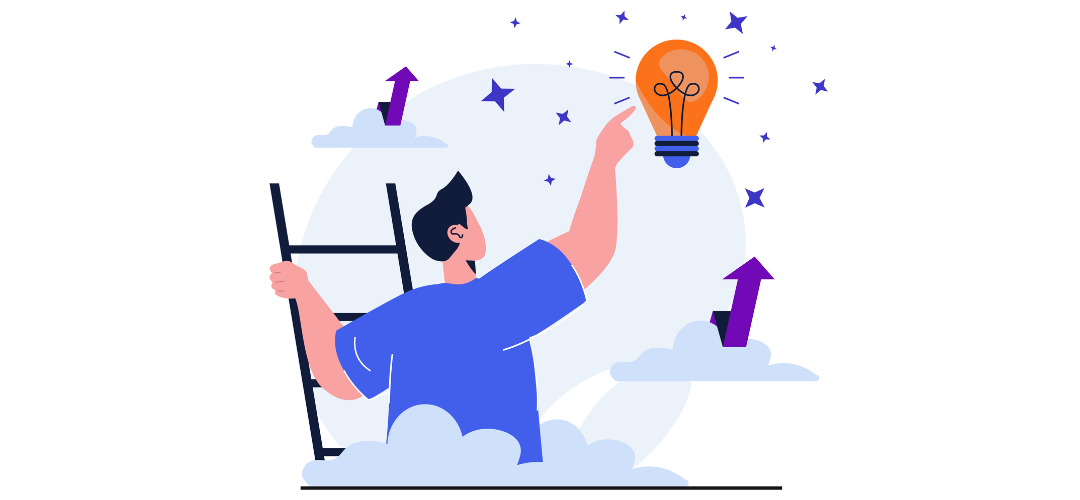 Creativity and job opportunities in the US:
Copying what successful people have done is easy, but the thing is that this imitation will not make you successful as they are; in this life, each person has his own path, and you have to find and explore your path for yourself;
Oh yes,
You can and you should learn from those successful people, but remember you should learn from their success as much as you should learn from their failure! This learning doesn't mean imitation though, if you try to take the exact same step as they've taken, walk as they've walked, not only you won't be successful but also you will soon forget how you, yourself, used to walk.
With that in mind, you should know that the USA is the land of new opportunities, a country that supports new things, a country that supports creativity; you cannot succeed here unless you learn how to be creative, if you try to copy others then you will just find it hard to climb the ladder of success!
As you know, creativity is a helpful feature in your resume and it will help you to find a job here easier.
 An insider tip:
Employers are always looking for someone who is different from others, who can turn every challenge into an opportunity, who can present something new and help them improve each day.
While creativity is not all, it sure is one of the most important features an employer is looking for.
So the question is,
Do you think you are creative?
If you do, today we're going to take a look at some great jobs for creative people:
Required degree: Bachelor's

Unemployment rate: 8%

Available jobs: 6,800
Required degree: Bachelor's

Unemployment rate: 7.8%

Available jobs: 4,700
Sound Engineering Technician:
Required degree: Post-Secondary Non-Degree

Unemployment rate: 3.8%

Available jobs: 1,100
Interpreter or Translator:
Required degree: Bachelor's

Unemployment rate: 9.7%

Available jobs: 14,000
Required degree: Bachelor's

Unemployment rate: 3.1%

Available jobs: 3,100
Public Relations Specialist:
Required degree: Bachelor's

Unemployment rate: 3%

Available jobs: 22,300
Required degree: Bachelor's

Unemployment rate: 1.3%

Available jobs: 28,900
Required degree: Bachelor's

Unemployment rate: 3.5%

Available jobs: 3,300
Required degree: Bachelor's

Unemployment rate: 1.2%

Available jobs: 370,600
Required degree: Bachelor's

Unemployment rate: —-

Available jobs: 600
May 30, 2023
By:Hossein Mirzaie
Categories:Work
Tags: american jobs, american jobs with bachelor's degree, balance job life, Career Outlook, College Essays, CPT, Creativity and job opportunities in the US, CV, During a Job Interview, How to increase my chances in a job interview?, interview, job, Job Interview, Job Interview Don'ts, job resume, work, working in the United States
no comments