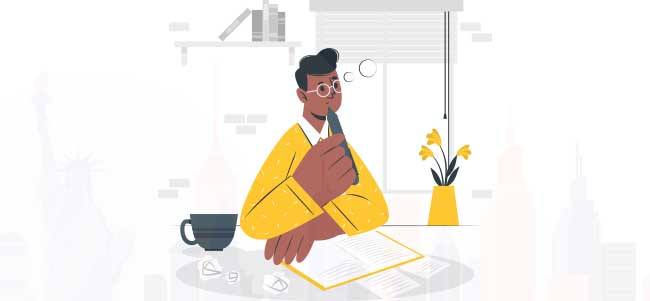 10 Tips for College Essays
Most colleges in the United States require that you submit an essay with your application. A college essay is a great way to stand out from the crowd and show that you would be an outstanding addition to campus. Incorporate these tips when writing your essay, so you can put your best foot forward.
Tell a Story
While it's called an essay, it's really a story where you're the main character. Include a setting, conflict, and resolution in your essay. Make it as compelling as possible.
Make Sure It's Unique
Far too many people take a cookie-cutter approach to write college essays. Your essay needs to stand out, so it must be unique. You can accomplish that by including important details in your story.
Explain How You'll Contribute to the University
Admission boards want students who will contribute to the university in some way. As an international student, you can help create a diverse experience for other students. Explain how having you as a student will help the university as a whole.
Include Information About the School
Spend some time researching the college you're applying to, and then include the necessary information in the essay. For instance, you can explain how a specific organization aligns with your goals.
Write It in English
You likely feel more comfortable writing in your native language. Because of that, you might want to write it in your native language and then translate it into English. Translations rarely flow well, though. Instead, use your essay as a chance to practice your English skills.
Have a Native English Speaker Edit It
Since you are going to write the essay in English, you need to have a native English speaker to edit it for you. If you don't know any native English speakers, you can hire one online.
Don't Get Stuck Following a Format
It's easy to get stuck when you think you have to follow a specific order when writing your essay. You might spend a full day or longer trying to come up with the first sentence. Then you might get stuck on the next section and so on. Follow your inspiration. You might write the conclusion first, then the meat of the essay, and finish with the first line.
Don't Use Humor
You might feel the urge to be funny in your essay. While a well-placed joke can make your essay memorable, you also risk a lot if you try to be funny. If your joke is off the mark, you could hurt your chances of getting into the college.
Don't Repeat Information
You shouldn't repeat information from your application in your essay. The information needs to be unique and fresh.
Explain Cultural Differences
If your essay includes information about customs or culture, explain it in detail. The application board might not be familiar with your culture, so take the time to explain key points.
Start Writing Today
Now that you have the tips, you are ready to begin writing your essay. Start writing today, so you'll have time to make changes before it's due. The earlier you start, the easier it will be to craft an impressive essay.